Exactly what is engineered hardwood? It is comprised of layers of laminated materials, commonly plywood and unfinished white wood, laid out in different directions. Inexpensive engineered flooring may have as little as three layers, while higher quality products may have as many as 12. These layers are topped with a hardwood veneer and pre-finished with a tough, urethane-like coating.
THICKNESS, WIDTH:
Thickness can range from 3/8-inch to 1/2-inch. Standard widths are 3 1/4-inch, with plank sizes starting at 5 inches wide.
PRE-FINISHED:
The majority of engineered wood floors are pre-finished. There are a few companies that make unfinished engineered wood flooring.
SANDING:
Sanding is one of the greatest differences between engineered and solid wood flooring. It is all about the wear layer when determining whether sanding is an option for engineered hardwoods. A 4 to 6mm wear layer can be sanded and refinished 3 to 6 times. Whereas a 0.5 to 1mm wear layer cannot be sanded and refinished only recoated with a layer of urethane.
INSTALLATION:
Engineered wood is easier than solid hardwood as you have a greater range of installation methods, including stapling or nailing, fold-and-lock, or glue.
DURABILITY:
Engineered wood floors are durable, but not compared to solid wood. Because the surface is thin, it can become chipped or de-laminated if stressed beyond normal conditions. However, its ability to hold up to moisture gives it an advantage over solid wood.
MOISTURE:
Engineered wood is better with moisture than solid hardwood. Its plywood base is dimensionally stable, meaning that it warps and flexes less easily upon contact with moisture than solid wood. Fibers in plywood run in cross-wise layers, a far more stable structure than solid wood's parallel fibers.
BEST AREAS:
While the rule has been to avoid organic material in kitchens, engineered wood can be made to work with proper precautions. Engineered wood is fine for powder rooms, but should not be installed in a bathroom. Engineered wood can be installed below-grade with a proper subfloor and as long as the basement.
Solid hardwood is just as the name implies.  It is a solid piece of wood from top to bottom and side to side.
THICKNESS, WIDTH:
Typically solid wood is 3/4-inch thick.  Standard width is 2 1/4 inches to 5 inches. Plank width starts at 5 inches and can go up to 11 inches wide.
PRE-FINISHED:
Pre-finished is increasingly the finish of choice for solid wood floors.  Unfinished still accounts for about 25-percent of solid hardwoods today.
SANDING:
Solid wood can be sanded numerous times. Eventually, it will become too thin after many years of sanding, compromising its structural integrity.
INSTALLATION:
Solid wood flooring is nailed or stapled down. It is never floated.
DURABILITY:
Well-maintained solid hardwood flooring will last for decades. However, moisture plays havoc with this organic product. They do stand a chance of being salvaged after flooding, but in all likelihood will be warped.
MOISTURE:
Solid hardwood is never recommended for bathrooms, basements, or other areas where moisture is prevalent or even expected. Still, solid hardwood can resist some moisture.
BEST AREAS:
Solid wood works best in living areas, bedrooms, hallways, dining rooms. While it's wise to avoid solid wood in kitchens, installation can be acceptable if waterproof mats are placed near the sink and dishwasher. You should avoid installing solid wood flooring in bathrooms, though would be fine in a powder room. Never install solid wood floor below grade, in basements.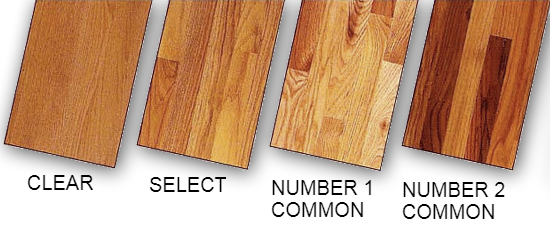 The grade of a wood floor does not refer to the 'quality' of the wood (although a higher price tag is often attached to higher grades of wood) nor does it have anything to do with the durability. So what does the grade of wood mean?
The grade actually refers to the appearance of the wood planks, so its really about aesthetics. As wood is a natural product there are variations in color and texture, from species to species and from tree to tree. A grading system was created as a common point of reference to describe batches of wood with similar qualities.
There are only a few grades a floor consumer should be concerned with. However, it can be confusing, thanks to the various grading agencies and retailers, using different terms to, essentially, describe the same thing. Following are the four (4)  grades to look out for and a description of each.
Clear, also referred to as firsts and seconds (FAS), is taken from the heart (center) of the tree.  This is considered the highest grade of wood and is 'clear' in the sense that it has the highest uniformity of color and pattern, lacking any marks, blemishes or defects. There's not a great deal of clear grade hardwood flooring available. And, a clear grade wood flooring will most likely be engineered hardwood.
Select grade also referred to as Prime grade, AB grade or 1st grade, shares some traits with clear grade. Like clear grade, select grade is uniform in color and pattern. You should not expect to see big differences from plank to plank or in the overall finished floor. However select grade has far more open grain patterns like swirls and burls, allowing more of the wood's character to shine through.  As only around 15% of the tree conforms to this grade it is more expensive, but it doesn't mean it is better.  This is a great choice for homeowners looking for a refined, clean and unfussy finish.
Number 1 Common is sometimes be referred to as Natural grade or 2ndgrade. With this grade of wood, the natural characteristics of the natural wood species are evident. Bigger variations in color tone from plank to plank, more noticeable marks, including small knots, streaks, wormholes, checks, and fine cracks can be expected. It is perfect for owners who want to achieve a natural, non-uniform look of real wood.
Number 2 Common is also known as Rustic grade, Mill run grade or 3rdgrade. If you like your wood floors rough with any variations in color, grain patterns, and character defects then this grade is for you. Pieces will vary wildly from one another creating a beautiful patchwork effect.
Remember grade is not an indication of the quality or durability of the wood.  It is an indication of what you can expect the wood to look like based on the section of the tree from which the wood was milled.  Choosing the grade of wood is a personal preference based on the overall aesthetic of the space. Given the current trends in hardwood flooring, with a return to a vintage, 'old-world' look it is often less expensive grades that are more sought after.

Choosing a wood floor is not all about durability. The style of your floor may play a much larger role in how your love your floors. Assuming you have decided on the type and grade of the floor here are a few things you should think about when deciding your style.
TRADITIONAL:  Classically elegant, traditional wood flooring is smooth, uniform strips of narrow flooring with a consistent color tone throughout.
DISTRESSED / RUSTIC:  Wider planks tend toward a more rustic look. While distressed wood has a weathered, well-used appearance including variable shades and tones with small dents and marks. Together, wide and weathered features make a wood floor feel comfortable and relaxed.
RECLAIMED: Wood reclaimed from barns and old buildings has a character that can't be mimicked. If you want an eco-friendly floor with a history, one that exudes personality, and are willing to pay a bit more for it, then reclaimed hardwood flooring is a perfect choice.
HAND-SCRAPED:  Hand-scraped mimics the days of handcrafted wood flooring when each plank was hand planed. Hand scraped wood floors show tooling marks which not only provide character but help hide scratches and scrapes. Please note some flooring labeled "hand scraped" is actually machined to give it the authentic appearance. Ask about how the wood is produced if you want hand-scraped wood truly produced by hand.
WIRE-BRUSHED: Wire brushing of the wood opens and accentuates the linear wood grain by pulling some of the soft grain from the growth ring. A slight texture is created in the process that adds visual and tactile interest.
STRIP: This term is used for flooring in the 2 1/4" to 3" range. Generally associated with traditional wood flooring, these relatively narrow boards emphasize linear styling and can fit into a modern, contemporary space.
PLANK:  Planks in plank wood flooring range from about 3" to 6" wide, though there really is no hard and fast rule on width. Depending on the tone of the wood and how it is textured, plank flooring can be used in a variety of design such as (but not limited to)  antique, rustic and farmhouse. Plank flooring is the most versatile width.
WIDE PLANK: Most flooring considered wide plank flooring is 6" to 10" wide although larger planks are available. Wide planks create an Old World style and enhancing rustic and farmhouse schemes.
HIGH GLOSS: High gloss finishes reflect a lot of light. A glossy floor sparkles in the sunlight, but it has a significant drawback; it will show wear faster and highlight dust and debris more than lower-gloss sheen.
LOW GLOSS OR MATTE: The duller the finish, the more the natural beauty shines rather than being masked by glare. Low gloss or matte floors hide minor scratches and dust better than a high gloss finish. Long popular in Europe, low gloss finishes are now trending in the US.
MEDIUM GLOSS: You'll find the terms "satin" and "semi-gloss" used for finishes in this range. They represent a happy medium for homeowners who want a bit of sparkle in their floors and want imperfections hidden. These finishes are popular in prefinished hardwood flooring.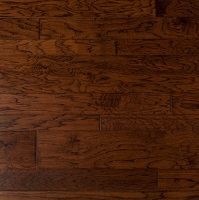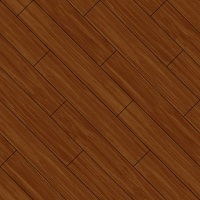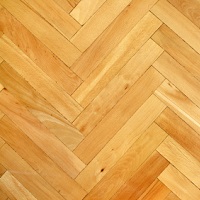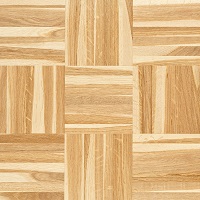 STRAIGHT: The most commonly used installation pattern is straight. To achieve this pattern, hardwood flooring boards are installed parallel to each other along with the length or width of a room. This pattern is used to create simple and contemporary designs, enhancing the original look of the hardwood floor. Being the most straightforward pattern to install, it's also the least expensive. Other patterns are more costly because they use extra wood and can take longer to install.
RANDOM:  Random pattern installations offer a straight-forward, parallel design, but involve a mixture of boards with different widths. This hardwood flooring pattern allows you to choose the ratio of wide and narrow boards, which leads to a more customized look. Also, this pattern will give your space a more rustic aesthetic, with added movement and an energetic feel.
DIAGONAL: This pattern adds a formal touch of luxury to your space without drifting away from a traditional straight installation of a hardwood floor. Flooring boards are installed parallel to each other but laid at a 45-degree angle to the walls.
HERRINGBONE: With a herringbone pattern, the hardwood floor strips are laid in a diagonal zigzag plan that looks like twilled fabric. This pattern can be laid out in the traditional manner or with square modules, like the parquet design.
PARQUET: Narrow strips of hardwood are used to create intricate geometric designs known as parquet flooring. The style was birthed in France and became popular throughout upper-crust European society. Parquet flooring lends a sophisticated, cultured appearance. And, while parquet went out of style for many years after its popularity in the 70s and 80s, it is making a strong comeback.
Cleaning wood floors is easy. Regular maintenance includes sweeping with a soft bristle broom or dusting with a dry microfiber mop. If the floor has beveled edges, vacuum with the beater bar turned off to remove dust from between the floorboards. Clean the floors periodically with a professional wood floor cleaning product recommended by a wood flooring professional.
To keep wood floors looking and performing well for generations, follow these guidelines. Individual maintenance schedules will vary depending on use, wear and tear, and lifestyle. 
| | |
| --- | --- |
| DAILY | Sweep or dust mop |
| WEEKLY | Vacuum using the bare floor setting |
| MONTHLY | Clean with recommended wood flooring cleaner |
| EVERY 3 – 5 YEARS | Maintenance coat |
| EVERY 10 YEARS | Sand and refinish |
Here are some other steps that can help maintain the beauty of wood floors.
Do not use vinyl or tile cleaning products on wood floors. Self-polishing acrylic waxes cause wood to appear dull and become slippery.
Use throw rugs at doorways to help prevent debris from being tracked in and scratching the floor.
Do not wet-mop or steam mop a wood floor. Water and steam can dull the finish and even damage the wood.
Wipe up spills immediately with a slightly dampened cloth.
Do not over-wax a wood floor. If a wax floor dulls, try buffing instead. Avoid wax buildup under furniture and other light traffic areas by only applying wax every other time.
Put felt protectors under the legs of furniture to prevent scuffing and scratching. Replace these often as dirt and debris can become embedded on the pad and act like sandpaper on the flooring surface.
Avoid walking on your wood floors with sports cleats and high heels in disrepair. A 125-pound woman walking in high heels with an exposed heel nail can exert up to 8,000 pounds per square inch. This kind of impact can dent any floor surface.
How are polyurethane or other surface finishes maintained?
Dustmop, sweep or vacuum regularly. Always follow the manufacturer's cleaning recommendations if known. When cleaning no longer restores shine, recoat the floor with a surface finish. The frequency of recoating depends on the amount of traffic. Never wax a surface-finished floor, and never use vinyl or tile floor care products on any wood floor.
How are wax or penetrating-stain finishes maintained?
Dustmop or vacuum regularly, and use a buffer to maintain shine. Always follow the manufacturer's cleaning recommendations if known. If buffing no longer restores shine, you may need to re-wax. If so, apply a cleaner and liquid wax specifically for wood floors. Apply the wax evenly, allow the floor to dry, and buff to the desired luster. Depending on traffic, a properly maintained wood floor should need waxing once or twice a year. Be careful not to over-wax. If the floor dulls, try buffing instead. Avoid wax buildup under furniture and other low-traffic areas by applying wax half as often as in higher-traffic areas.
How can I clean a discolored or soiled wax finish?
If the wax finish is discolored or has dirt build-up, use a combination liquid cleaner/wax made specifically for wood flooring. Make sure it is solvent rather than water-based. Spread the liquid cleaner/wax with a cloth and rub gently to remove grime and old wax. Wipe the floor clean, let it dry for about 20 minutes, and then buff.
Can cleaning products for vinyl or tile floors be used on wood floors?
No. Never use vinyl or tile cleaning products on wood floors. And never use self-polishing acrylic waxes on wood floors. These waxes cause wood to become slippery and dull. In this case, the floor must be sanded and refinished.
Can a wood floor be damp-mopped or steam cleaned?
No. Never damp mop or steam clean a waxed floor. When cleaning a surface-finished floor, follow the manufacturer's recommendations. You may generally use a dampened (near dry) mop to maintain a wood floor; however excessive moisture can cause damage as can steam cleaners. Water can dull the finish and even damage the wood. If water spills on a wood floor, immediately wipe it up with a clean cloth.
How can I prevent scratches on wood flooring?
Place walk rugs at doorways to help protect wood floors from grit, dirt, and debris. Place felt pads under furniture legs and vacuum/dust your wood floor regularly.